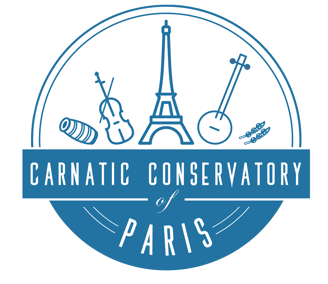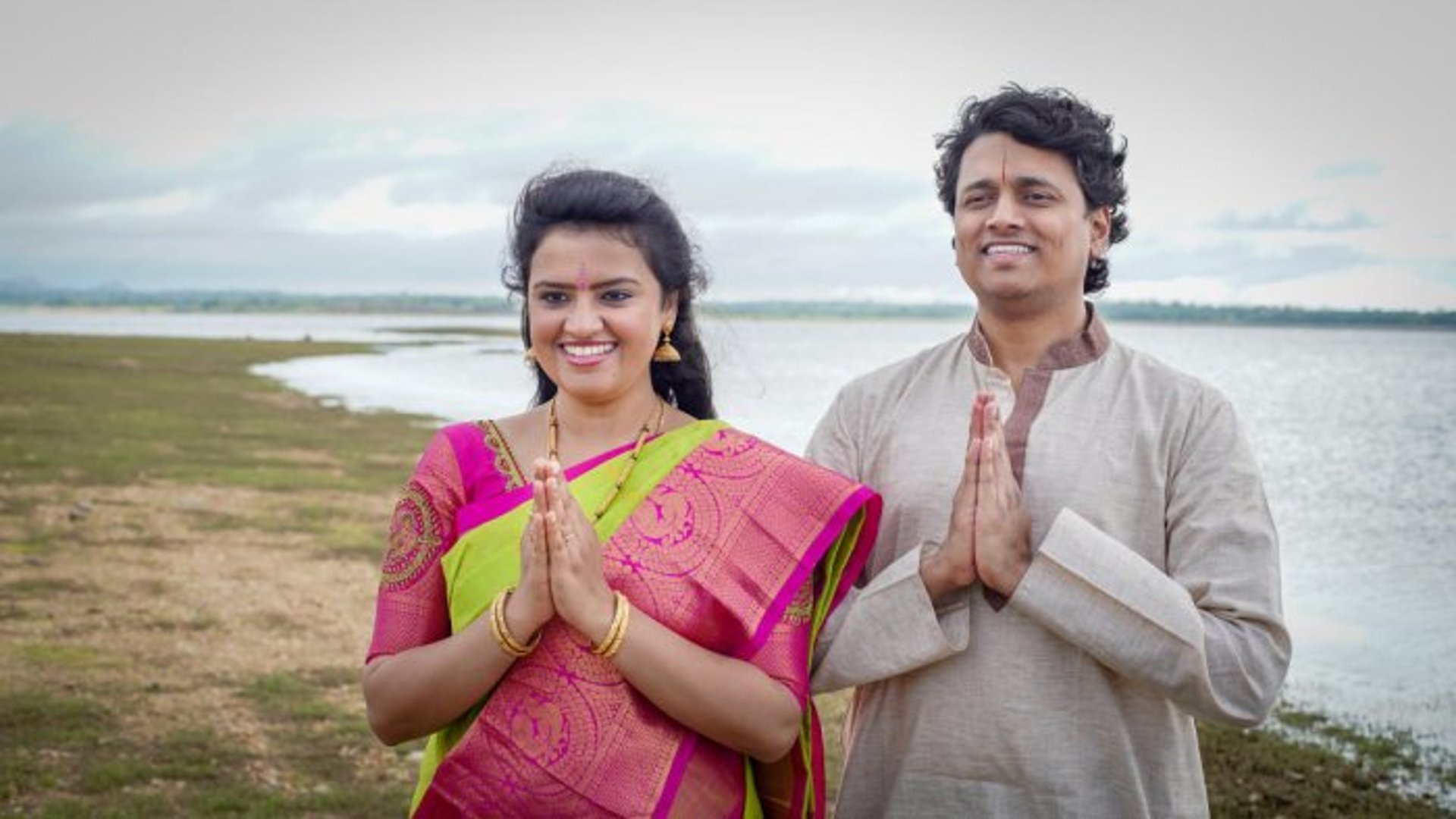 It has been Bhavana and her husband Pradyumna Kandadai's ever focused endeavour to find ways to contribute a drop to the ocean of Carnatic Music. Carnatic Conservatory of Paris (CCParis) is one such initiative based in Paris, France. CCParis creates new platforms, brings together artists, collaborates with new artists and legends alike, presents highest quality of music and collaborates with artists of high quality, with whom CCParis can take the beauty of Carnatic Music and Indian Arts to a world audience.
We are a not for profit organisation promoting Indian culture in France for the last 6 years. We curate events to the likes of UNESCO through the Permanent delegation of India at UNESCO and Embassy of India in France. We have organised multiple Flagship cultural events in the past 6 years.
As a historic step in Europe, we have also worked to introduce Carnatic Vocal, Veena and Odissi as part of a French Conservatory under the Ministry of Culture, Govt of France: providing Diploma certification.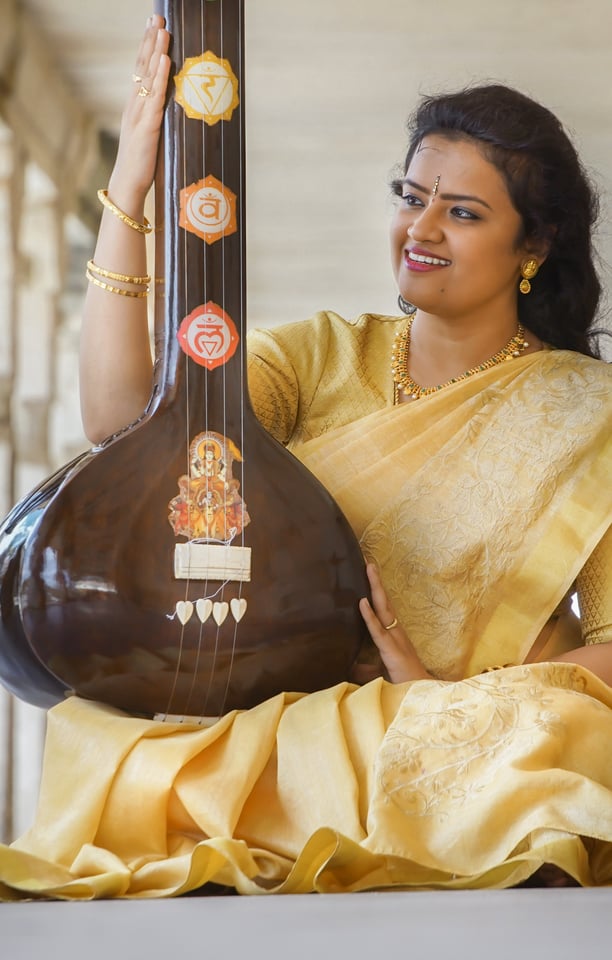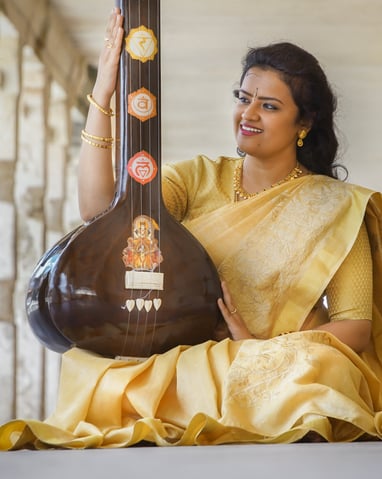 Bhavana Pradyumna Kandadai
Bhavana Pradyumna is an accomplished Carnatic Musician and a Bharata Natyam Dancer. She is the founder President of Carnatic Conservatory of Paris, France (CCParis), an internationally recognised organisation promoting Indian Music and Dance. She has curated events to the likes of UNESCO, Delegations and Embassies. Having a Masters degree in Carnatic Music from the University of Madras, she has worked as an artist affiliate at the Emory University Atlanta, USA from 2011 to 2014. She has introduced for the very first time Indian music and dance in a french Conservatory under the Ministry of culture, Government of France thus creating history. She is the author of revolutionary learning books for children called 'Children's Carnatic', released globally on Amazon and Google in 3 International languages (English, Spanish, French) and Indian languages (Sanskrit, Hindi, Tamil, Telugu, Kannada). Her project Bhagavad-Gita doodles is recognized by Indian Embassies in France, Finland and Estonia, releasing the videos weekly. She has rendered many concerts in the last 18 years in India, USA and Europe. Bhavana also provides Vocal support to Bharata Natyam, Kuchipudi and Mohiniyattam Arangetrams and programs. Bhavana provides classes for all ages online. Some of her other publications are 'Approach to Music: The Indian way' and 'Raga and Yoga' volumes 1 and 2. She is awarded the Youth icon by the SIWAA, Gopio Achievers Award, Global Achievers Award 2020 and Women Excellence Award 2021 by Business Mint. Her recent project GITA-NRITYA, under the patronage of Indian Embassy in France, is bringing highest Civilian awardees, Gurus and art Achievers to speak about the influence of Bhagavad-Gita in life and its relevance to the present generation.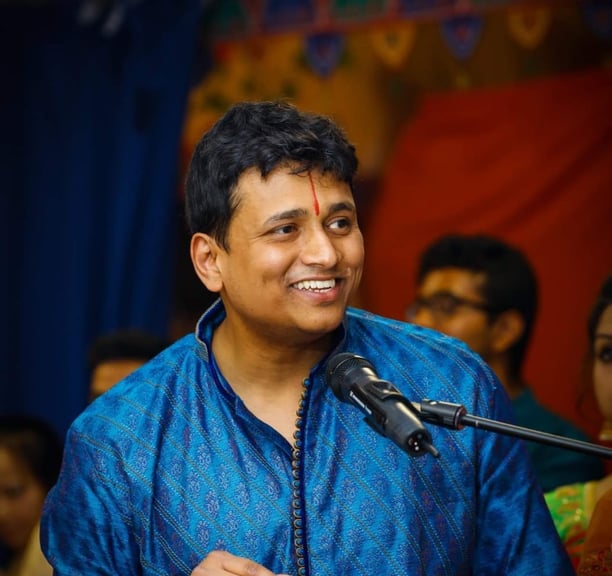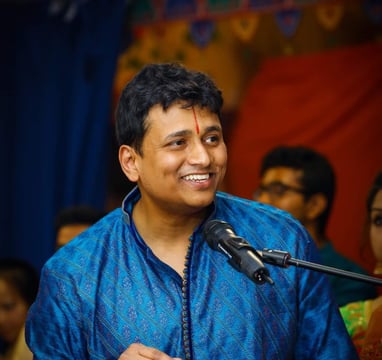 Pradyumna Srinath Kandadai
Director at Manhattan Associates, a multinational company, Pradyumna is the co-founder, Secretary and Treasurer for CCParis.
His genius lies in channelizing his creative energies as a design lead to world's Haute couture supply chain market. His prowess is also extended to the books published through CCParis as he has edited and compiled the books. His presentation and management skills lay the foundation to CCParis.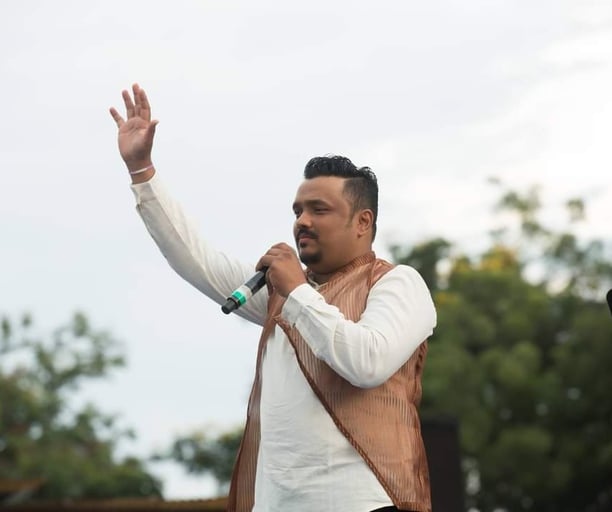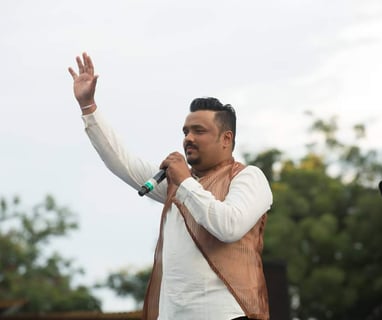 Prasanna Keshava Kandadai
Managing director of India operations of CCParis, Prasanna Keshava is a singer, Music composer, Director and Audio Video Producer. Based out of Bengaluru, India, Prasanna manages the global events of CCParis. Being a performer, Prasanna has extensively toured the world bringing the best of Music. He is also the CEO of NamVara studios, a recording production company based out of Bengaluru, INDIA.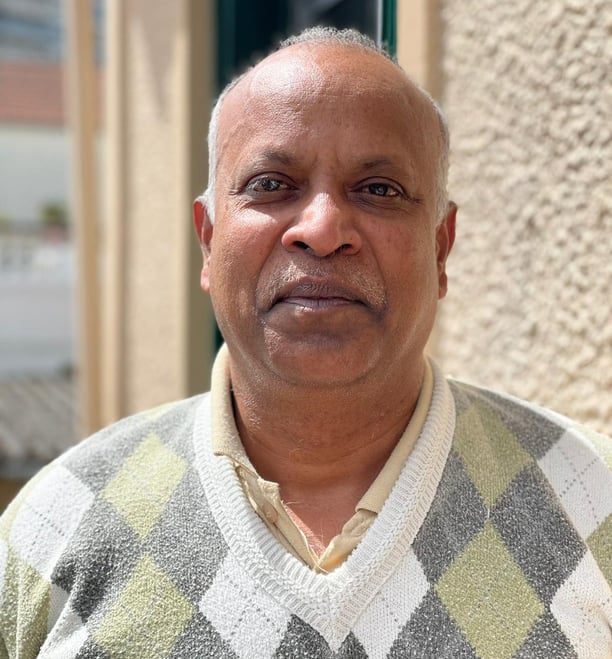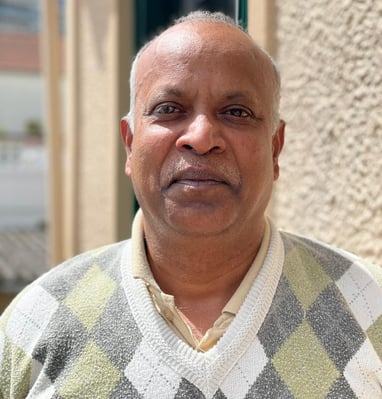 Originally from Karaikal in southern India, entered France in 1981. He studied automobile mechanics at the technical high school, specializing in diesel, and obtained a diploma in automobile repair from the academy of Créteil. In addition, he served in the French national navy. He was awarded a medal by the French national navy with an RCA title: strike out framework of activity. He was awarded another medal by the Brazilian Commander of the Brazilian Navy in Rio for his performance in volleyball. Mr. Samy also obtained a medal by the department for his service to the town hall of Pierrefite, as well as a medal for his voluntary activity with the Arati association. He has been following carnatic lessons with his honorable gurus. Originally from the same city as his gurus: Mr. Saikrishnanayer, ASHA from sojanar, he continues to improve his skills with Ms. Bhavana Pradyumna. At the same time, he still maintains his activity at the Pierrefite Conservatory under the authority of the director, with 26 teachers and an administrative team at his side.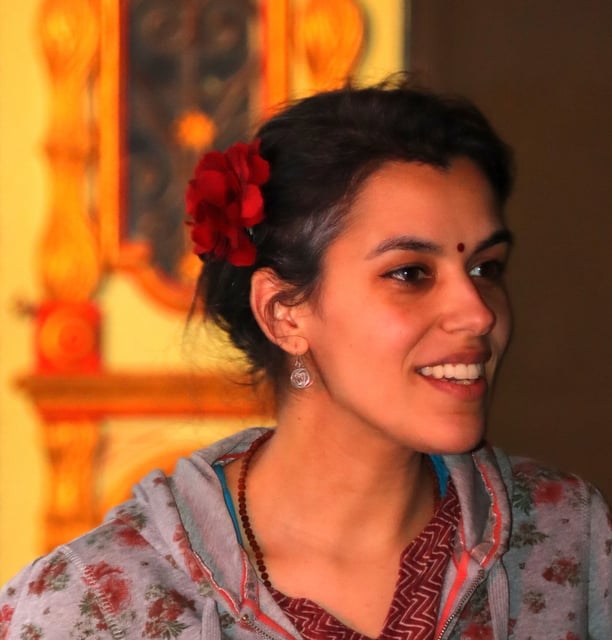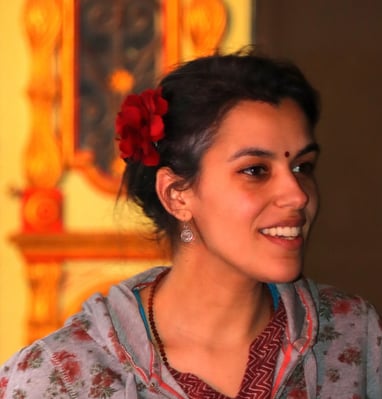 Dancer, choreographer and visual artist, Eshani Lasya is the Director of EKA [ dance company ] and co-founder of EKA [ unity ], Lisbon's cutting edge non-profit organisation that is setting trends in the Portuguese capital's alternative arts and culture scene. EKA [ unity ] has been creating awareness of Arts – with a special interest in Indian Culture - since 2011, through different projects and activities, such as conferences, classes, videos, meditation sessions and performances with Indian artists in the best Portuguese venues, as well as at their own venue, NADA TEMPLE. Having performed as a dancer in Portugal and abroad, Eshani gives regular Bharatanatyam classes and has created the modality of NATYOGA, combining Yoga, Dance and Meditation. Creator of the Channel Dharma Seeker, creating awareness of Indian Culture. She has been collaborating with CCParis for several years, creating design, illustration and communication materials in various projects.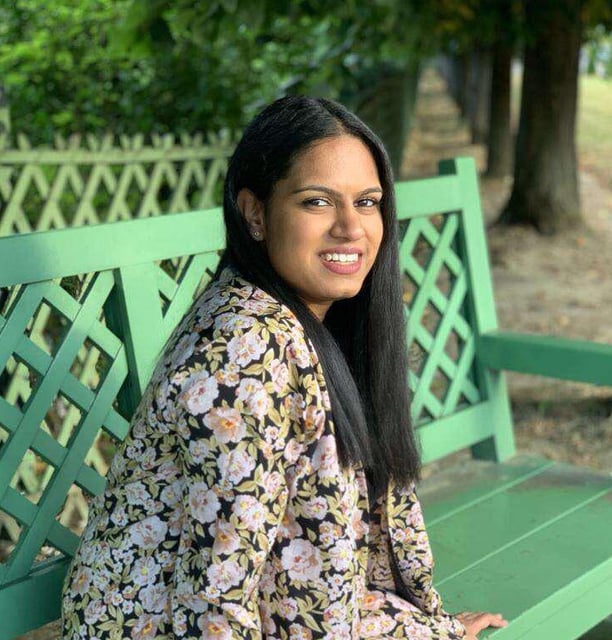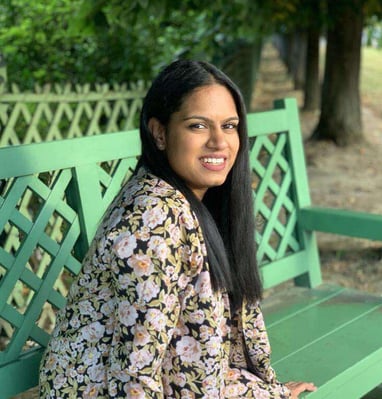 Nivedha Sureshkumar was born into a Tamil Sri Lankan family in France. Her love for music started at a young age and, despite the fact that she had no musical experience, she entered the choir of the music conservatory in her hometown of Bondy at the age of 17. She took two years of preparatory courses to enter business school after her baccalaureate. She then enrolled at the ISG, a prestigious business school in the 16th arrondissement. She wants to restart music after a break and still apply to Carnatic music, as it continues to hold a special place in her heart. She graduated with a Master's degree in Human Resources. Today, singing is more than a passion for her; it is an art form by which she expresses herself.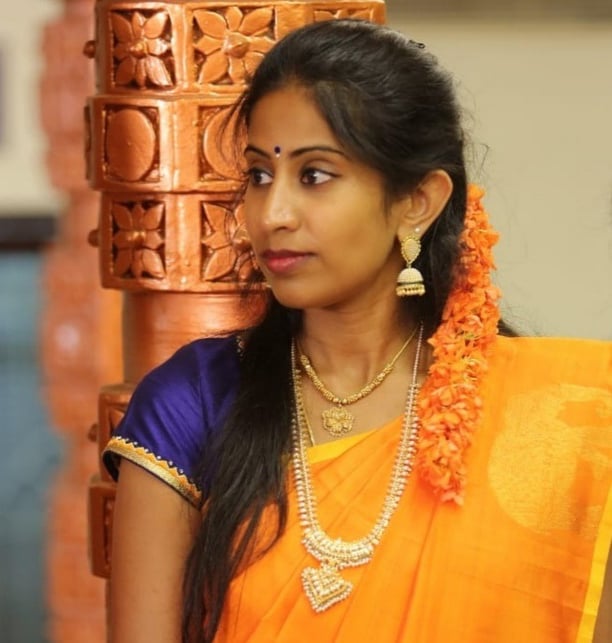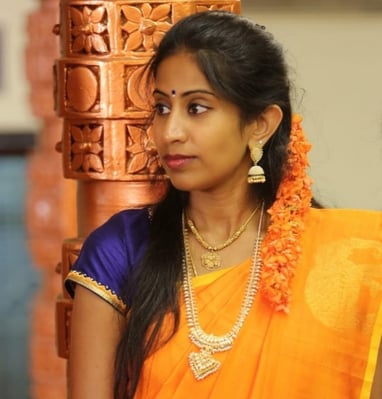 Nadine Ayen was born in India in a Franco-Tamil family. She grew up in Pondicherry, immersed in these two cultures. Her love for traditions and traditional art forms started at her very young age. She was initiated to carnatic music and its exquisite system of ragas by her mother. Learning carnatic music has been one of her favourite activities.
After completing high school in Pondicherry, she moved to France for her higher studies. She completed MS in Optics Lasers and Plasmas at the University of Orléans in France and the University of Texas at Dallas. She parallelly obtained a master's degree in Business Administration at the IAE Orléans. Nadine is now settled in France and works as an optical engineer, for Valeo company, in automotive lighting. She creates design methodologies for worldwide optical engineers. Carnatic music still holds a special place in her heart and continues to brighten up her daily life. She has actively contributed to the Bhagavad Gita Doodles project by translating all the episodes to French.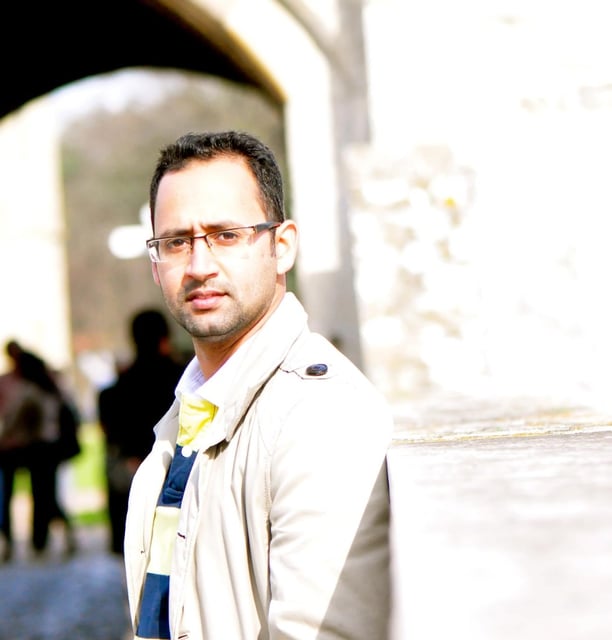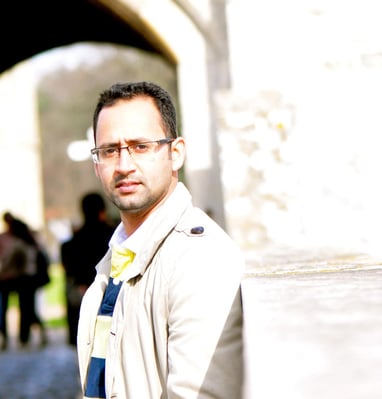 Born in India in a South Indian family, he grew up in Bengaluru. He has always been close to tradition as he grew up with his grandfather in the temple atmosphere, learning shlokas and Vedas. Sreekanth has always had a keen ear for music and has been listening to a variety of singers in the carnatic style of music. He moved to London for work in 2008 and has settled there ever since, as the Head of non-functional testing for the AI driven security product company called Callsign in the UK. He has been learning carnatic music from Bhavana Pradyumna for the past 5 years. He is actively engaging himself in creating Bhagavad Gita doodles, writing scripts and creating content.
ADVISORY BOARD | GUIDES | TEACHERS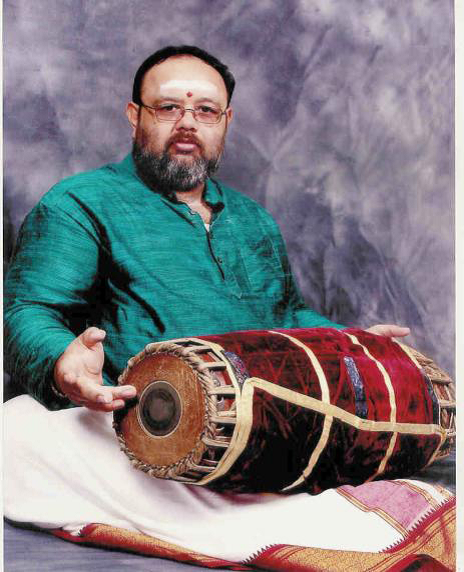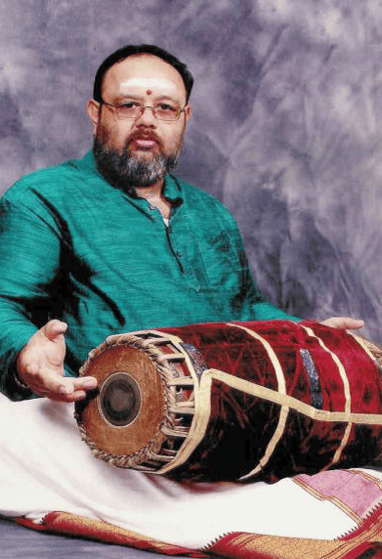 Anoor R. Ananthakrishna Sharma
Born in Bangalore, a city with rich cultural heritage, to a family of great musicians. He is an eminent percussionist with a vast knowledge of Laya, Thala, Raaga & Bhava. His great grandfather Vidwan late Sri Anoor Subbaraya Shastri and his grandfather Vidwan late Sri Anoor Shamanna were fine veena artists. Also Anoor Shamanna's brother Vidwan late Sri Anoor Suryanarayana was a great vocalist. His father Ganakalabhushana Vidwan late Sri Anoor S. Ramakrishna was a well-known violinist and an eminent teacher too in the Dept. of Music of Bangalore University. Anoor R. Ananthakrishna Sharma was initiated to learn Mridangam by Vidwan late Sri R. A. Rajagopal, who was a highly accomplished Mridangam & Ghatam artist and a senior staff of All India Radio, Bangalore. Beginning his long concert career from a young age of fifteen and a number of significant encounters with other great musicians, Ananthakrishna Sharma has created his own.
President of Karnataka Sangeetha Nrithya Academy ; Executive Director of Anoor Ananthakrishna Sharma Foundation for Music; Executive Board Member of Adyar Kalakshetra, Chennai, Govt. of India; Committee Member of Gayana Samaja, Bangalore; Advisory Council Board Member of Percussive Arts Center, Bangalore; President of Samskara Bharathi, Bangalore; Advisory Council Board Member and Ex-Secretary of Sri Krishna Sangeetha Sabha; Advisory Council Board Member of Ayyanar College of Music; Executive Board Member of Sri Purandara Tyagaraja Seva Mandali, Vasanthapura.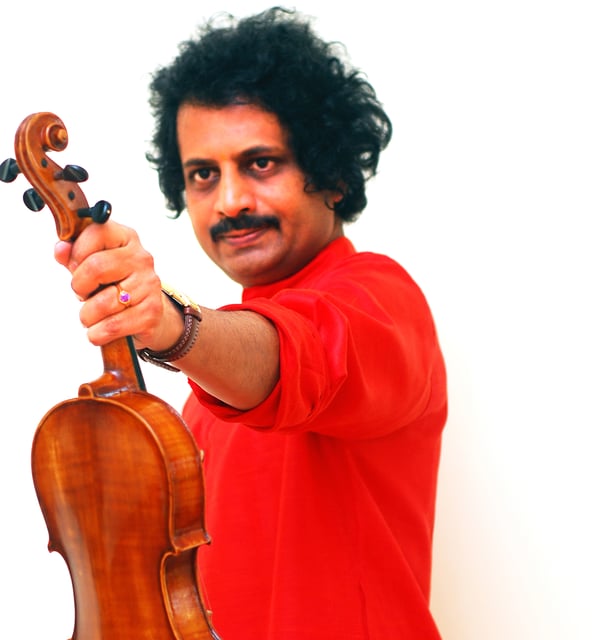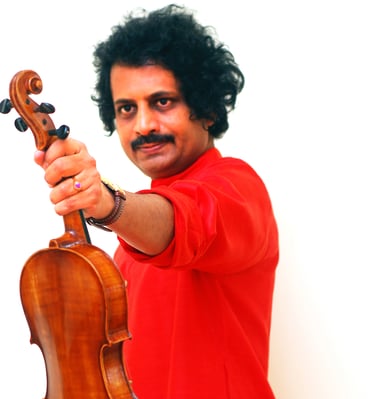 Born in Mysore, Dr. Mysore Manjunath is an Indian violinist. The son and disciple of violinist Prof. Mahadevappa, Manjunath performed his first concert at the age of 8 in Mysore as a child prodigy, storming in to the music world. Trained under his father, Manjunath, and brother Mysore Nagaraj, received special coaching in violin technique and improvisation. He is one of the Mysore duo enthralling audiences around the world with his mellifluous music and astounding mastery of the violin. As press describing him, he has metamorphosed his prodigious talent to blossom into brand ambassador of Indian classical music. He is honored with the Sangeet Natak Akademi Award by Government of India, bestowed by the President of India at the Rashtrapathi Bhavan in New Delhi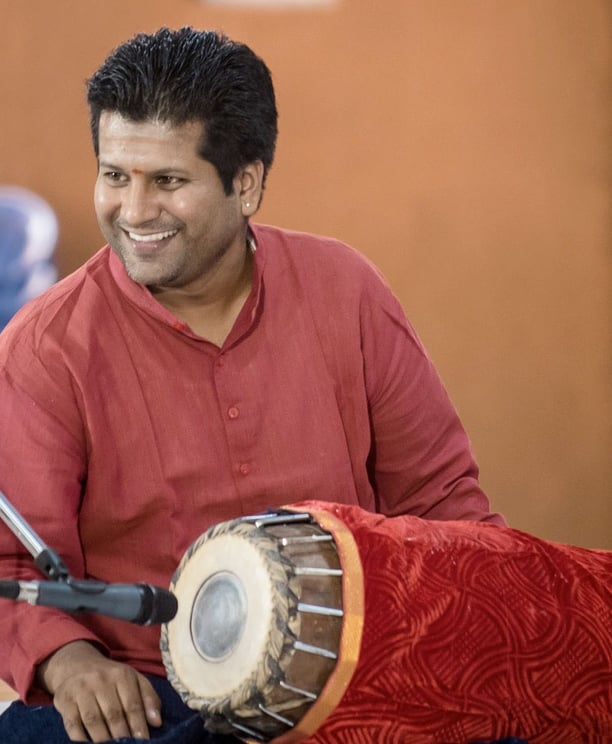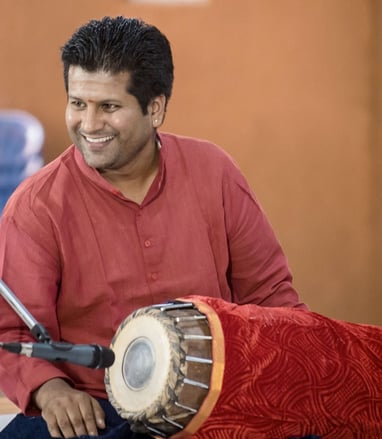 Manjunath revealed an innate musical talent even as a young boy and he imbibed the best in Carnatic Talavadya from his parents. Later he enlarged this musical perspective by training in Mridanga under Karnataka Kalashree K N Krishna Murthy and Sangeetha Kalanidhi Sri T.K.Murthy.
Manjunath's creative impulses have flowered in various forms, from classical to fusion, both in solo and ensemble performances. He has accompanied many great artists from India and abroad, including Sangeetha Kalaratna, Sri R R Keshavamurthy, Sangeetha Kalaratna Sri H P Ramachar, Mysore M Nagaraj and Dr. Mysore M Manjunath (aka Mysore Brothers), Dr. Suma Sudhindra and Chitraveena N Ravikiran. He has also shared the stage with international legends like Kani Karaca (Turkish Sufi singer) and Robin Eubanks (Trombone genius). He has worked with composers Rafael Reina, Riccardo Nova, members of Bhedam and with Conservatorium of Amsterdam, The Karnatic Lab Festival, Zagreb Music Biennale, Fabrica Italy, Santander Percussion Festival (Spain), Perth International Festival, Roma Europe Festival, Milano Musica/John Cage Festival, Ictus Ensemble (Belgium), Quintetto Bibiena (Italy) and Het Nederlands Fluit Orkest.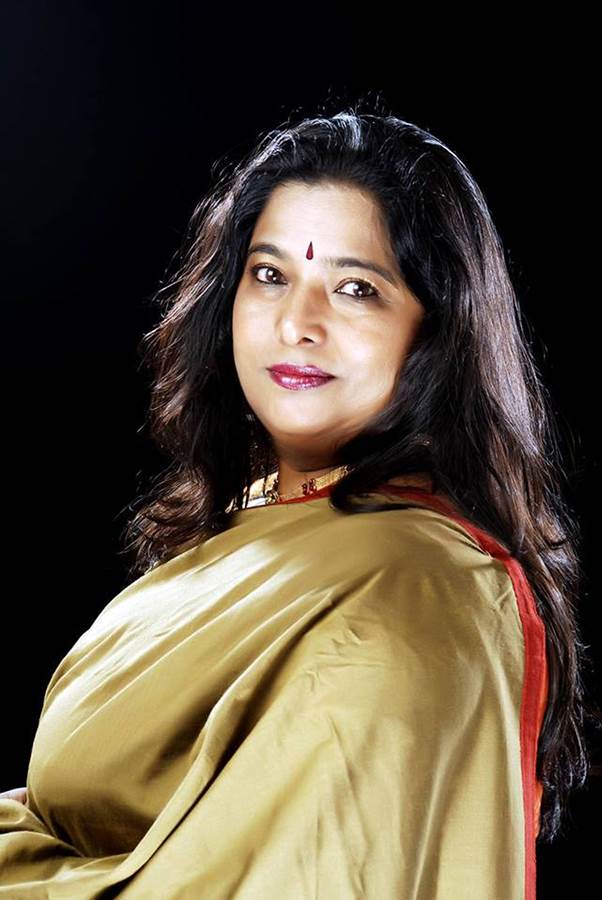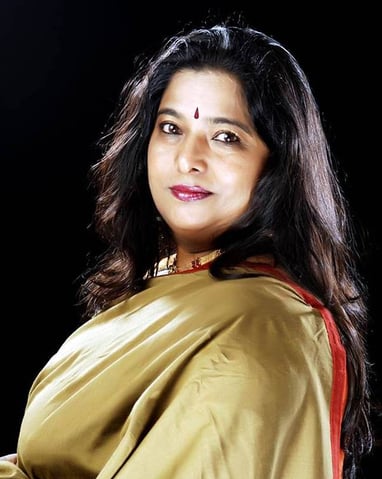 Dr. Veena Murthy Vijay is a danseuse with a commitment towards the propagation of Indian Dance tradition all over the world. Veena's rare grace & dramatic talent have taken her to great heights in her chosen art form – Kuchipudi. Veena's experiment in choreography resulted in numerous productions based on varied social themes, proving her comprehensive command over the ethos of Kuchipudi. In an illustrious career spanning over three decades, Veena has performed to packed houses in India & abroad. She has also held workshops & Lecture demonstrations in various universities abroad. Dr Veena has several titles to her credit. She has been honored with State Award "Karnataka Kalashree" by Karnataka Sangeeta Nritya Academy in 2009/2010. Veena is the director of Sri Raja Rajeshwari Kalaniketan, Bangalore imparting training in Bharathanatyam and Kuchipudi style of Dance to her students. Samanvay has been her brain child, a dance company and an institution imparting training in dance for academic diplomas and degree courses which are job ready and affiliated to Bangalore University. Veena is one of the first dancers to present traditional Tibetan hymns to Indian Dance in her production for world peace. This was presented in USA by Arathi School of Dances sponsored by Dept. of Cultural Arizona State USA. Her Productions Agasthya Rishi, Chitrapata, Ganga GowriVilasam, Chitrangada, Sthree, Harmony, VasudhikaKutumbam and many more have been well appreciated across the globe. Most recently magnum opus opera 'Chilapadhikaram' was a grand success. Veena has authored a book 'THEREY' tracing the presence of Kuchipudi In Karnataka. She is awarded with a honorary doctorate for restructuring 20 new ADAVU Patterns (Foot Steps) in Kuchipudi based on Karnataka Yakshagana. She has been recently nominated as the Governing Council Member of Kalakshetra Foundation, Chennai, by the Ministry of Culture Govt. of India.