Diplôme Certificate from French Conservatory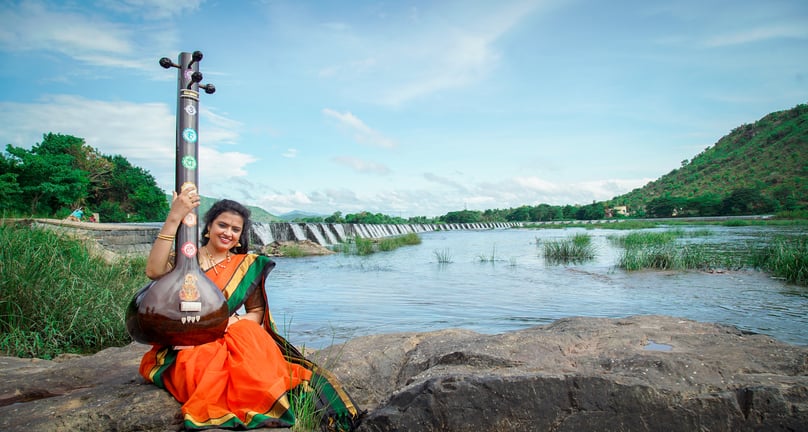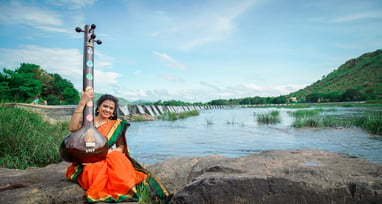 Les appellations et contenus des diplômes sont définis selon les Schémas d'Orientation Pédagogique promulgués par le Ministère de la Culture. Ils attestent d'un niveau d'acquisition et de maîtrise et ont une reconnaissance nationale et internationale.
Pour s'inscrire aux cours de Conservatoire a Rayonnement Départemental de Musique Jean Wiener, veuillez suivre les instructions.
Étape 1 : Cliquez sur https://bobigny.rdl.fr/
Étape 2 : Sélectionnez l'onglet de gauche "PréInscription"
Étape 3 : Dans le formulaire de candidature, passez à la sous-section « Voeux »
Étape 4 : Sélectionnez « Chant Indien », « Veena » et/ou « Danse Indien »
Étape 5: Remplissez d'autres détails pertinents
Credit Certification courses in collaboration with S- VYASA Yoga University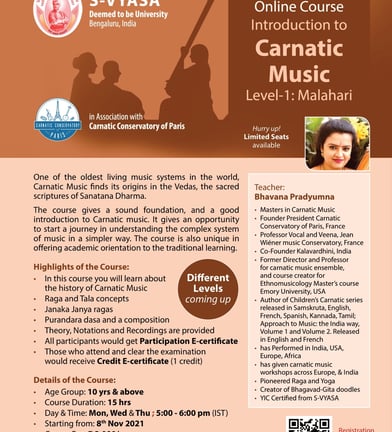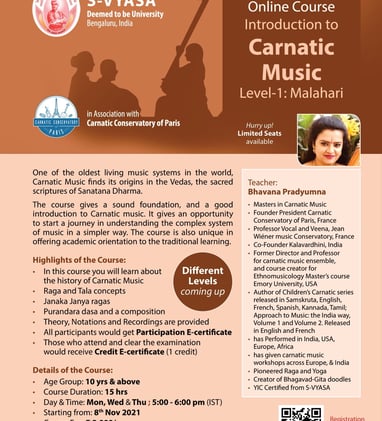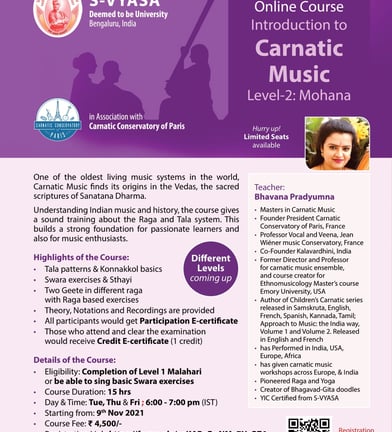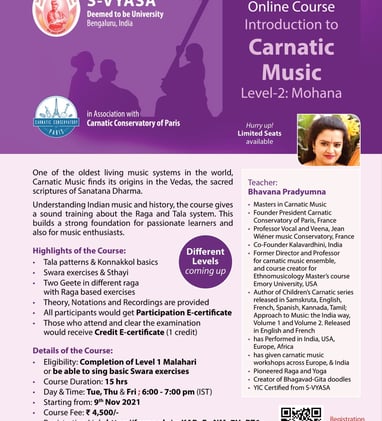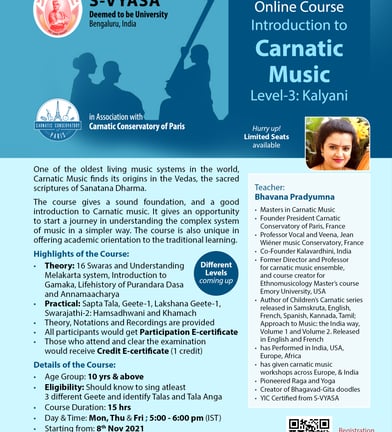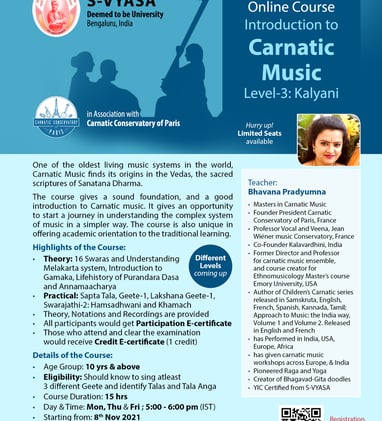 Free Bhagavad Gita Courses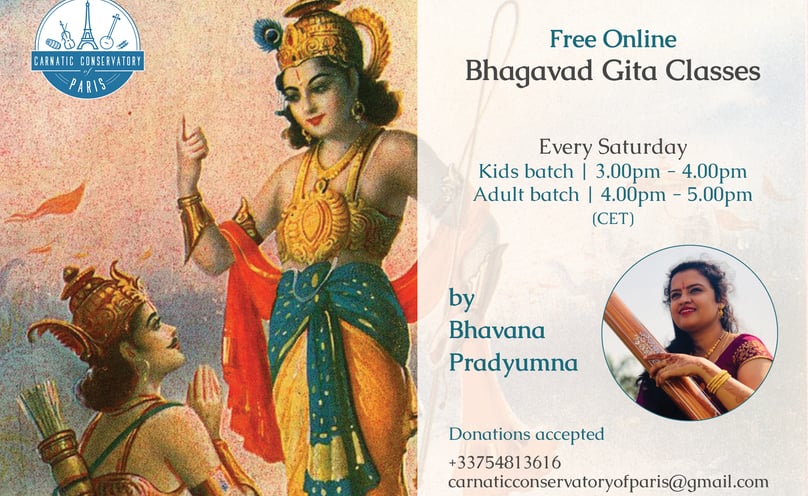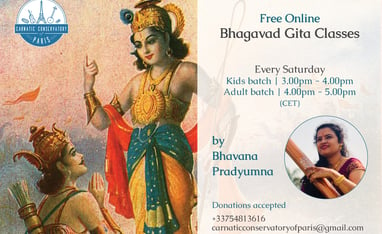 Nritya Naada is a calendar event organized by CCParis, a concept which is encouraging the fading glory of performing Indian traditional dance forms with live ensemble in a foreign land. The concept also involves presenting compositions of contemporary composers. In the past, Nritya Naada was organized in India and France involving artists from 3 different continents. Compositions of Dr. Balamuralikrishna, Madurai Muralidharan, Lalgudi Jayaraman, Chitravina Ravikiran was performed along with celebrating the centenary birth celebrations of MS Subbulakshmi amma. The year, 2021 witnessed compositions of Harikesahnallur Mutthaiah Bhagavatar.
Sanskrit Certification Courses